Table of Contents
Screenshots
The following screenshots are copyrighted. They can be used providing the following reference is cited. For special uses, please contact us.
 © copyright UTC - CNRS - The Airplug Softwares Distribution - 2012
---
Dynamic network emulator EMU
The infrastructure application INF
This application allows to send data from a node in a dynamic network up to an infrastructure server. It can be combined with the GTW application, in charge of gateway discovering.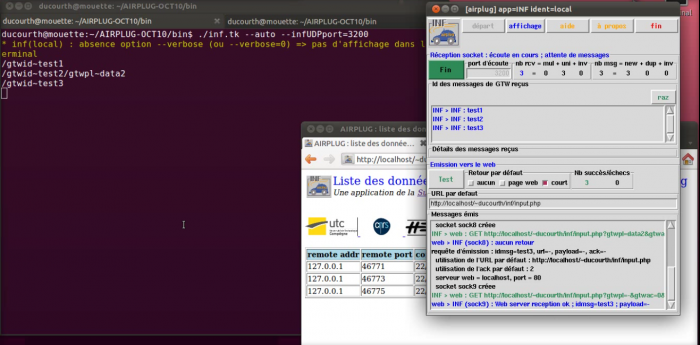 Exploiting data using the saving facilities
The Airplug libraries offer saving facilities producing files that can be automatically processed in any spreedsheet. Saving are either periodic or event-driven.